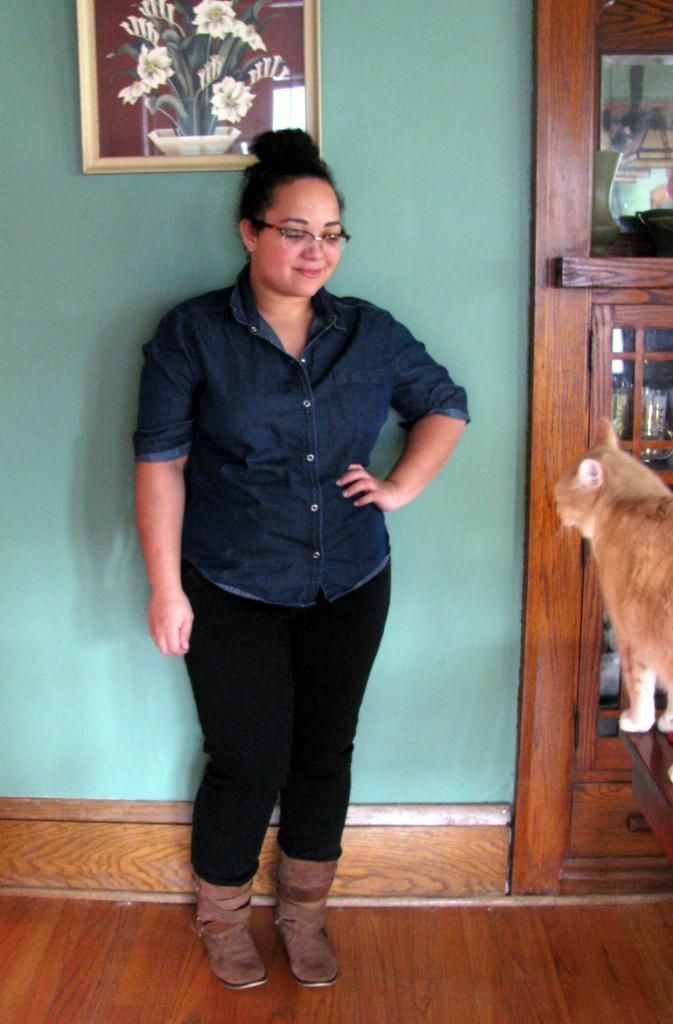 Oliver photo bomb
trying to take pictures in my room, where there is better sun. Can you guess what my favorite color is?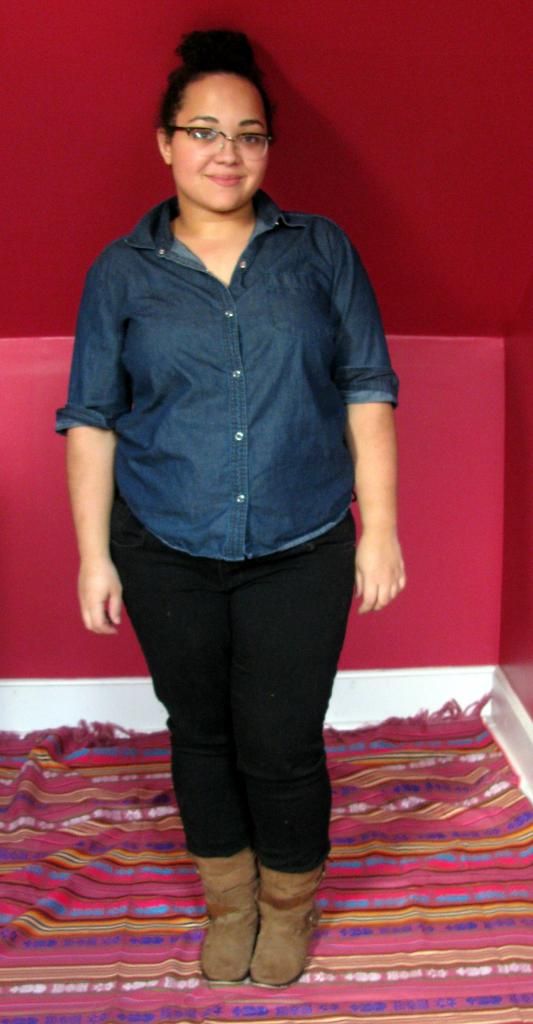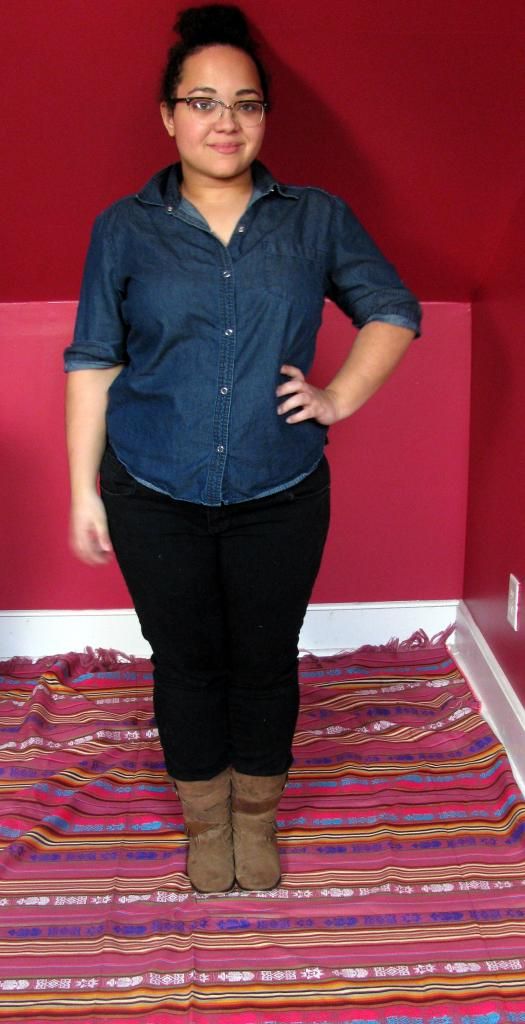 Top: thrifted Jeans: Old Navy Boots: Gifted
Sorry for the impromptu blogging hiatus! November was kind of a busy month for me with the election, my birthday, thanksgiving, work and a serious lack of sun I just haven't been able to get outfit pictures done. But I'm back, promise! I've got a bunch of outfits to show you, some from way back in September, so things should be up and running around here this month! Now onto the outfit post!

Recently my favorite pair of skinny jeans died and since Old Navy was having a sale on their Rock Star skinny jeans (really their more like jeggings) I decided I'd go and stock up. I got three pairs all for 19.00 (each) and I have to say they're kind of my favorite. They are so comfortable! I got a pair in black, dark blue, and slightly lighter dark blue. They come in a bunch of colors but for some reason none of the colors were really getting me. I'm just not that into the colored denim trend, although I could definitely go for some oxblood jeans. I've been wanting a pair of black jeans for a while and am totally in love with these. While trying to think of tops to wear with them I remembered this shirt which I've only worn a few times. Most of my jeans are the same color as this shirt and the same color denim on denim is kind of a fashion no-no (not that that should stop you!), but with the black jeans I could finally wear this top with pants. I have to say I really love this outfit. It's fun, cute and simple. Definitely one of my favorite recent outfits.